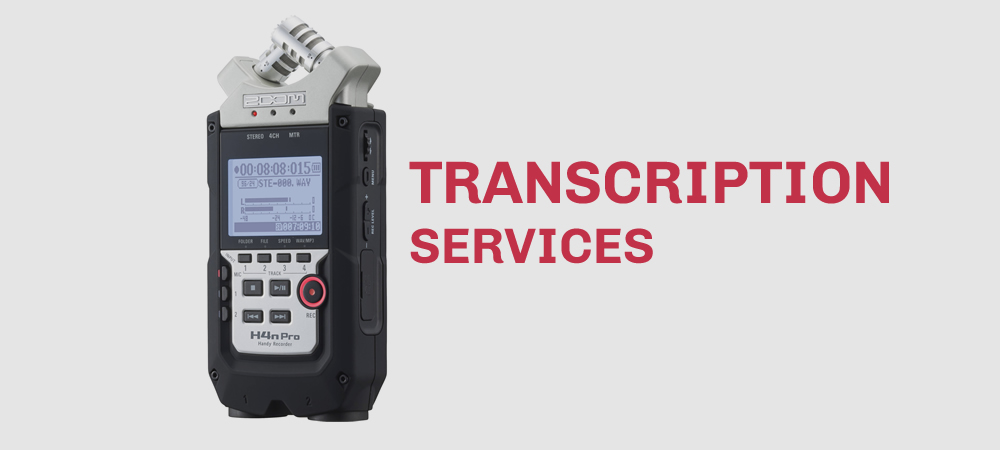 Are you looking for a high quality transcription in Malaysia? Then look no further. Translation Services Malaysia provides a highly accurate and efficient transcription service in Malay, Mandarin, English and many other languages. We employ professional transcribers to convert your audio to words.
There are many reasons that you might need transcription in Malaysia. We work with:
– Medical professionals
– Legal professionals
– Law enforcement
– Businesses
– Human Resources
– Educators
– Journalists and writers
– Hospitals
– Financial institutions
– And more
Our happy customers return again and again. Because we truly believe we have the best transcription service.
Transcription Services Malaysia
There are many kinds of transcription in Malaysia. Professional transcribers convert a whole range of audio into text documents. Some of the things our transcription service can provide include:
Medical Transcription 
Translation Services Malaysia have medical transcription specialists. Our professional transcribers understand complex medical terminology for maximum accuracy.
Legal Transcription
Our transcription service has a through understanding of the law. At home and abroad. We can also provide court specific documents on the correct templates.
Meeting Transcription
Do you need meeting transcription in Malaysia? Sometimes it is important to keep records of your important meetings for future reference. We can produce your transcriptions quickly and accurately.
Conference Transcription
Keeping track of your conference proceedings is vital. Our professional transcribers won't miss a word, so you can return to those powerful presentations again and again.
Market Research Transcription
Market research is an important part of business development. We can help you transcribe your candidate responses to make future plans in your business.
Focus Group Transcription
Focus groups are groups of people who discuss an issue or product. Our Malay transcription service can turn the responses into a transcript for your analysis.
Interview Transcription Services
We perform timely interview transcription for researchers, law enforcement, medical professionals and more. We can even transcribe difficult audio, thick accents and low quality audio.
Video & Voice Transcription Services
Our professional transcribers are video and voice specialists. Even with crackly quality or poor audio, we can produce high quality transcriptions.
Live Transcription Services
Live transcription is a specialist skill that requires speed and accuracy. We can transcribe all forms of live interview, performance, legal proceeding or meeting.
Subtitling Services
We can also provide subtitles for all types of video.
Malay Transcription Services
Our Malay transcription service covers all forms of transcription across Malaysia.
If you don't see your needs here, contact us for a specialised quote!
Of course, we understand the sensitivity of all your information. All your words and documents are protected by nondisclosure statements. When you work with Translation Services Malaysia, you work with a company you can trust.
Whatever kind of transcription in Malaysia you need, we can assist every step of the way.
How do our transcription services work?
For our clients, our transcription service couldn't be easier. First you tell us your requirements. Next, we match you with one of our professional transcribers. We provide you with a free quote so you can always know what to expect. From there, you place your order. Once we have our order, we get started on your transcription. Before you know it, you will have your transcribed documents. On time and on budget.
Quality and professional transcribers
Transcription is a specialised skill. That's why we employ the best professional transcribers. Our team undertake ongoing training and development. Translation Services Malaysia pride ourselves on:
– Accuracy
– Attention to detail
– Efficiency
– Multilingual transcribers
– Complete privacy
– Exceptional customer service
Format of audio files we work with
We work with a wide range of audio formats. The most widely used format is MP3, however there are loads of others. Some of the formats we can transcribe include:
– dct (encrypted dictation)
– RealAudio (ra and rm)
– Olympus, Lanier & Grundig (dss)
– Sony Recorder formats (msv, dvf)
– Philips Digital Recorder format
– Sanyo Digital Recorder format
– mp2, vox, PCM, uLaw
– ALaw, ADPCM, CELP, SBC
– ACT, APE, MPC, SHN, SPX.
– 3GP, AVI, DIVX, FLV, MKV, MOV, MP4, MPEG, WMV
– Windows Media, VoiceIt (sri)
– DSP TrueSpeech*, GSM 6.10
– Video & Audio taken from phone
Don't see your file type listed? No problem. Simply contact us and we will use our cutting edge technology to convert or open your file.
Why choose us?
There are so many reasons to choose Translation Services Malaysia:
– We have years of industry experience
– We have a range of transcription delivery outputs
– We are committed to the accuracy of all transcripts
– Our professional transcribers undertake ongoing training
– We are committed to security and confidentiality
– We strive for excellence
When it comes to choosing a transcription service in Malaysia, choose the best. At Translation Services Malaysia we would love to prove ourselves to you. No matter what kind of document you have, or who you are. Why not contact our friendly team today by phone or email to obtain a free quote.